Quick update about the work we did in 2021 September.
[MOR] Security Settings
Separated Security settings into its own tab for easier management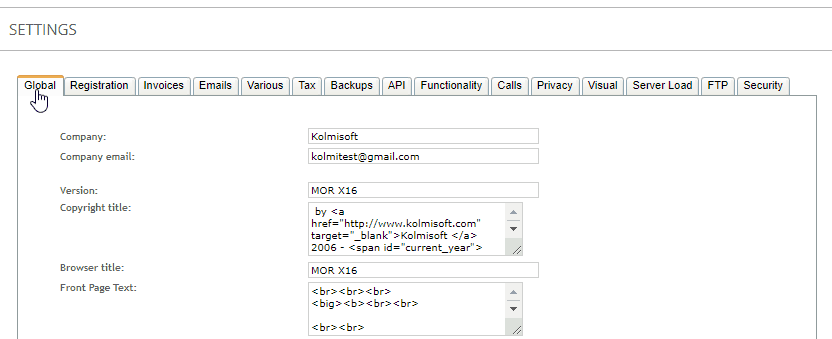 [MOR] DID Search count
Shows how many DIDs are selected by the search criteria

[M4] Additional CDR Fields
Added new fields into the CDR:
RPID Header Number
Source/CallerID Number sent to TP
Destination Number sent to TP
Disconnect Codes from/to OP/TP
Routing Attempt
Quality values: MOS Value, Packet Loss, Jitter, Roundtrip
[M4] Additional CDR Fields – CDR Export
New CDR fields in the CDR Export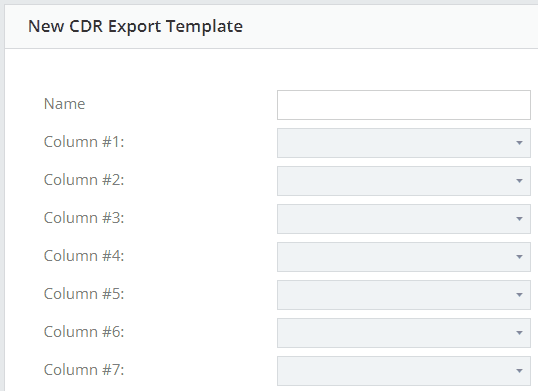 [M4] Additional CDR Fields – Call Info
New CDR fields in the Call Info page

[M4] Rate Notifications – Disagreed
Improved the flow when Rate Notifications are disagreed by the customer

[M4] Tariff Import – Deleted/Blocked
Improved how Deleted/Blocked rates are handled in the Tariff Import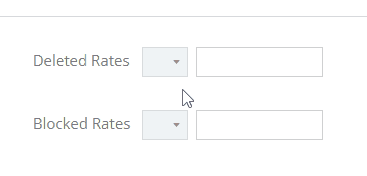 [M4] Manage Rates Improvement
For faster/easier work-flow

[M4] ES/Radius Connection Etatus
Rework how ES/Radius Connections are handled in the GUI with the option for instant connection recheck.

[M4] OP – Allow to use own User's TPs
Option to remove the limitation which saves from the possible loop (use in special cases only!)

[M4] User Status tune with Icons
For easier work-flow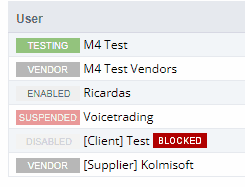 Apart from this, we closed the other 52 development tickets. These were bugs, small issues, internal improvements, and some developments to be revealed in the future.
NOTE: If you want to view the picture in full size, press Right Mouse Button and select 'Open image in new tab'.