Fraudulent traffic is estimated to cost the international wholesale carrier industry $17 billion annually, but the sources of fraud continue to change. In the last 12 months carriers highlight missed call campaigns and private branch exchange (PBX) hacking as having increased most significantly.
NOTE: These are the most interesting facts and statistics from the i3Forum's report which can be downloaded from here.
85% of carriers cite fraud as a priority for their organization with 74% saying that it's growing in importance. Enhanced technology helps support an increased number of fraudulent traffic incidents but, from a carrier's perspective, a greater ability to quickly respond.
While most carriers can identify and remove fraudulent traffic from their networks within six hours, contractual service agreements and fear of mistakenly blocking legitimate traffic can make removing fraudulent traffic complex.
Fraudulent traffic is a significant issue facing the international wholesale carrier industry. Analysis by CFCA measures the impact of fraudulent activity as $29 billion in revenue.
As a percentage of revenue, all telecom fraud has declined from around 5% in 2005 to a little more than 1% in 2017. However, this still represents a multi-billion-dollar issue for the telecoms industry. Through CFCA analysis, approximately $17 billion worth of revenue is lost to fraud solely within international traffic.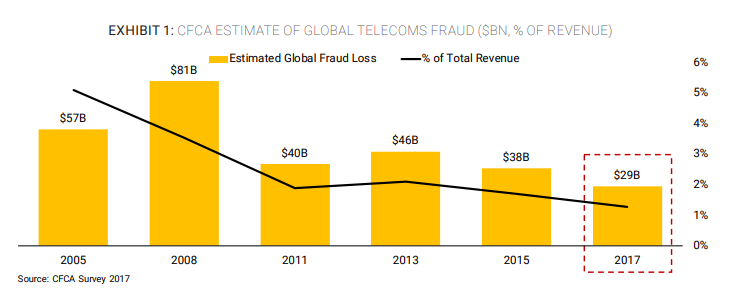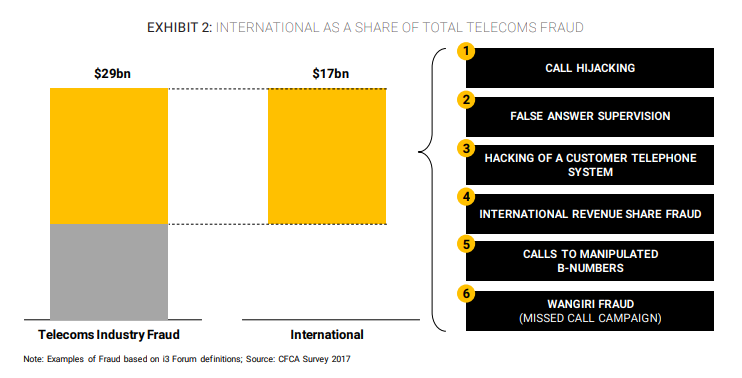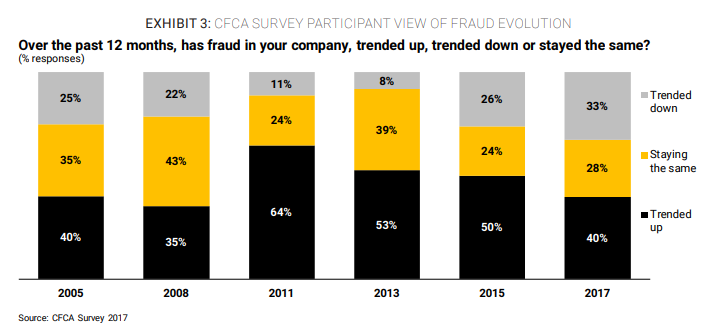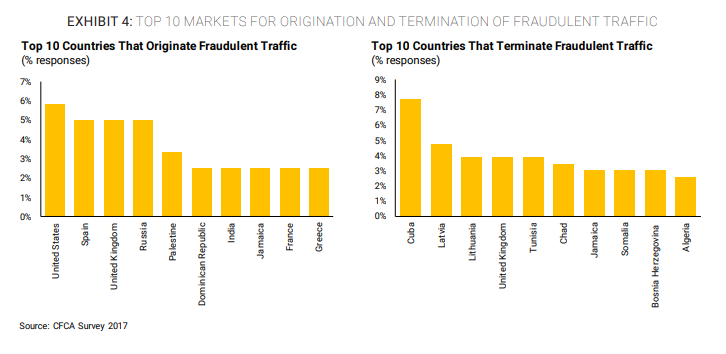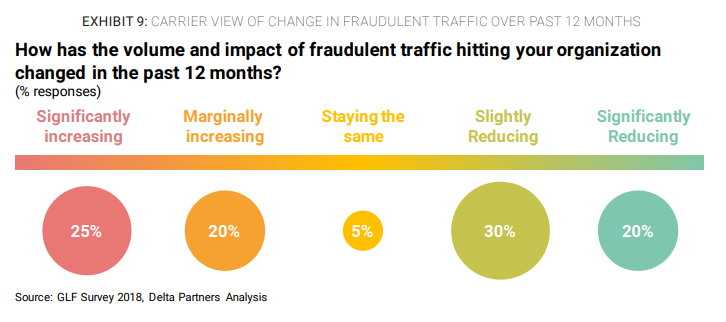 Overall, fraud has generally declined. In 2017, around 61% of respondents in 2017 reported a downward or stable trend in fraud in the previous 12 months compared with just 35% of CFCA survey respondents in 2011.
What about your business? How fraud impacts your margins? Please share in the comments.
---